Predictions & Forecasts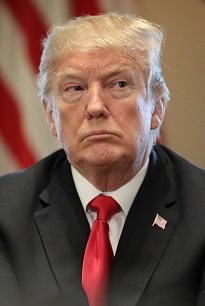 Trump's tariff talk puts markets on edge
(6 March 2018)
The stock market suffered another body blow late last week after President Trump suddenly announced tariffs on imported steel and aluminum. The tariffs came a surprise to US trading partners who quickly threatened retaliation on US imports to their countries. The prospect of a looming trade war has put investors on edge in recent days as economic growth would likely decline and inflation would rise as a result of these protectionist moves. The tariffs appear to be a fait accompli now that Trump's leading economic advisor Gary Cohn resigned from the White House today. Cohn had been a staunch free trade advocate and steadying influence on the unpredictable Trump.
It seems that the recent correction in the market may not be over yet. After early February's decline, buyers had re-entered the market on hopes that interest rates were stabilizing and that inflation was less of a pressing problem. However, the news of the Cohn departure have caused a sharp reversal in stock futures. Could this be a signal of another move lower in the stock market in the short term?
Read more...
---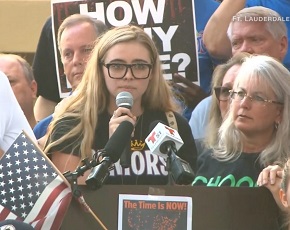 Florida school shooting sparks outrage and protest
(20 February 2018)
Another senseless mass shooting, another call for change to America's gun laws. The tragic story runs for a few days as the requisite "thoughts and prayers" are extended the grieving friends and family and then the national conversation moves on to something else. How many times have we seen this movie before? I've lost count. But this time feels different. Since the shooting at the Parkland, Florida high school on February 14th that killed 17 people, we have seen a growing sense of outrage against US gun laws and the GOP politicians who are financially beholden to their NRA paymasters.
National protests are now being organized primarily by high school kids for the month of March to bring about change. The largest march will be the March 24th "March For Our Lives" in Washington, DC. The question is whether this protest movement will have any success or will the sense of outrage fade away without changing much of anything like so many times in the past.
Read more...
---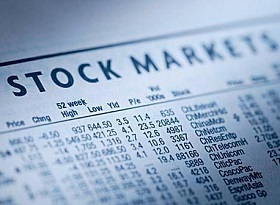 Stock markets rebound as inflation worries subside
(15 February 2018)
Stock markets are stabilizing this week after last week's turbulence. Starting with last Friday's powerful rebound off the low of 23,500, we have see five straight days of gains as the Dow has climbed back above 25,000. And yet markets will have some ways to go yet before they can recapture their highs of January 26th at 26,616. This could be more difficult now that inflation has re-emerged as a threat to the goldilocks' economy of moderate growth, low interest rates and low inflation.
Yesterday's CPI number was higher than expected at 2.1% and that pushed yields on the 10-year Treasury to 2.91%. Higher bond yields are seen as problematic for stocks as they will raise borrowing costs and choke off further growth. 3% may be a key threshold in this respect. More analysts are now questioning if this could be the end of the nine-year bull market that began after the financial crisis of 2008.
Read more...
---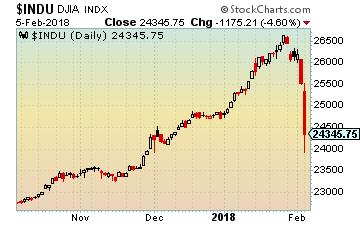 Dow plunges record 1175 points
(5 February 2018)
Well, that escalated quickly. US stocks plunged today as investors began to take the inflation threat seriously. The Dow fell by more than 1000 points -- a new one-day record -- although on a percentage basis the decline was a more palatable 4%. Rising inflation pressures are forcing bond yields higher and this is creating problems for financial markets as the easy money, low-rate "goldilocks" environment of the past 9 years may be coming to an end.
As I noted in
last week's market forecast
, there was a risk that last week's decline could extend into this week since the Mars-Saturn alignment was still quite close. To be clear, I did not predict this kind of huge decline in this space nor in my newsletter although I thought this week would probably begin on a negative note. In last week's post, I focused on the NASDAQ horoscope to illustrate the possible negative effects of the Mars-Saturn alignment, especially where they highlighted the Ascendant.
Read more...
---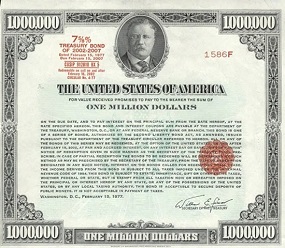 Stocks wobble as bond yields rise; bitcoin crashes below 10K
(1 February 2018)
US stocks are looking a bit shaky this week after a rare two-day decline on Monday and Tuesday. Investors became skittish as bond yields rose to their highest since 2014. As the economy continues to improve under Trump, inflation expectations are rising. This, in turn, is making yields more competitive with stocks as the yield on the 2-year Treasury is now higher than the dividend yield on the S&P 500 for the first time since 2009. If yields continue to rise, stocks will become more vulnerable to a correction. Some analysts are suggesting that 3% on the 10-year Treasury could be the make-or-break level to watch. Currently, it is 2.79%.
This week's market jitters may be seen through several charts but perhaps most clearly through the NASDAQ horoscope (Feb 8 1971). While there are several placements that are contributing to this uncertainty, it is likely the transit of Mars through Scorpio that is the triggering factor.
Read more...
---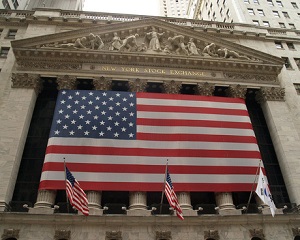 The financial outlook for 2018: more Saturn, less Jupiter
(15 January 2018)
After a banner year in 2017 which saw US stocks gain more than 20%, the financial outlook for 2018 looks decidedly more difficult. The stock market is a forward-looking discounting mechanism as investors have bid up stocks in anticipation of higher growth from the pro-business policies of the Trump administration. Tax cuts and reduced regulation are key reasons why markets are expecting corporate earnings and GDP to enjoy more robust growth in 2018. While the promised infrastructure program may well give an additional boost to the market, many analysts are suggesting that the outsized gains of 2017 cannot be repeated in 2018. But just what can investors reasonably expect?
The astrological indications tend to concur with a view of diminished expectations. The Trump rally in stocks can be analyzed in various ways but I find the simplest way is to look at the key financial horoscopes.
Read more...
---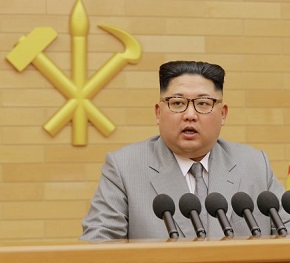 North Korea: the shadow that hangs over 2018
(5 January 2018)
With the arrival a New Year, most people look forward to a fresh opportunity to realize their hopes and aspirations as they put the past behind them. The forward passage of time is one of the sources of human resilience as the inherent optimism of our species is born anew. And yet, this year the specter of conflict with North Korea hangs over the world.
The war of words between the two bellicose leaders of the US and North Korea that began last year has continued into 2018. Kim Jong-un and Donald Trump have both boasted about the nuclear buttons while strategic analysts have put the odds of military action near 50%. And with military action comes the very real risk that nuclear weapons could be used by both sides.
Read more...
---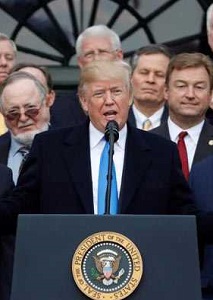 The Trump tax bill: will it save the GOP in November?
(27 December 2017)
With the first year of his presidency almost done, President Donald Trump finally scored a much-needed legislative win with the passage of his tax overhaul bill. As Trump signed the bill into law last Friday, the GOP have turned their sights to next November's midterm elections. Trump is betting on the tax cut to win back voters who have thus far been alienated from his tumultuous and divisive presidency.
There is a lot riding on next year's midterms. With Trump's approval ratings still below 40%, the Democrats are favored to win the House of Representatives and to have a decent chance of winning back the Senate. If the GOP loses control of both Houses of Congress, the Trump agenda would effectively be neutralized until 2020. Also, a Democrat-controlled Congress would very likely move toward impeachment of President Trump.
Read more...
---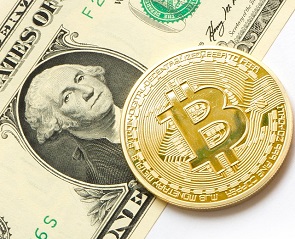 Mars sideswipes Bitcoin as price falls 20%
(20 December 2017)
The Bitcoin mania continues after the cryptocurrency traded near $20,000 over the weekend. Bitcoin's profile was further heightened on Sunday as the Chicago Mercantile Exchange (CME) began to offer BTC Futures following the lead of the CBOE which initiated futures trading last week. While there is some variation in prices depending on the exchange, BTC hit about 19,700 on Sunday, 17 December before pulling back. The past few days has seen Bitcoin trade below $16,000 although currently trading near $17,000.
This 15-20% pullback closely coincides with a prediction I made about the
price of Bitcoin
last week. I had suggested that a series of transits involving the planet Mars to key planets in the BTC first trade chart could bring about some declines.
Read more...
---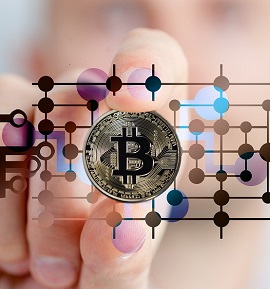 Bitcoin goes mainstream as futures trading begins
(12 December 2017)
The incredible story of Bitcoin began a new chapter on Sunday as futures of the cryptocurrency began trading on the Chicago Board Options Exchange at 6.00 pm EST. Suddenly, the hitherto cultish Bitcoin has burst onto the mainstream as a testament to its relevance in our wired world. 2017 may well be remembered, among other things, as the year of Bitcoin as the computer-based open source currency has risen from $1000 in January to over $18,000. Bitcoin has attracted huge interest from both novice and institutional investors alike as a possible alternative to government-based fiat currencies.
While many analysts think it is in a bubble, no one is quite sure when that bubble may burst. And even if it is a bubble, there is a growing consensus that Bitcoin and its blockchain technology is here to stay.
Read more...
---
Flynn pleads guilty as Mercury turns retrograde on Trump
(4 December 2017)
The Russia investigation dominated the news cycle again last week as former Trump National Security Advisor Michael Flynn pleaded guilty to lying to the FBI about his Russia contacts shortly after the election. Robert Mueller's investigation has taken a significant step forward as it reaches Trump's inner circle for the first time. Stock markets sold off sharply, although only briefly, on the news of Flynn's plea on Friday. The Predictit.org odds that Trump would still be president on 2018/12/31 fell from 72% to 66%. Investors are only now beginning to consider the possibility of a worst-case scenario in Washington where Trump is forced out.
Obviously, this kind of uncertainty is bad for financial markets. To be sure, Mueller is long way from implicating President Trump himself and the chances of finding the proverbial smoking gun remain fairly remote.
Read more...
---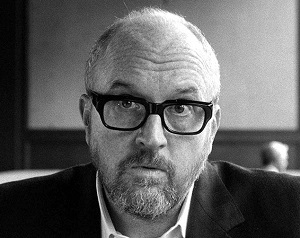 Women speak up: the sexual misconduct allegations in the US
(23 November 2017)
The United States is in the midst of an unprecedented wave of sexual misconduct allegations. Since the New York Times expose of Hollywood producer Harvey Weinstein on October 5th, there has been a steady stream of women (and some men) coming forward with accusations against the likes of actor Kevin Spacey, comedian Louis CK (pictured here), Minnesota Senator Al Franken, Alabama Senate candidate Roy Moore, and most recently Charlie Rose. Dozens of high profile men in the fields of politics, entertainment, and journalism have been accused of various types of sexual misconduct, up to and including sexual assault.
It has been a time of reckoning for powerful men who have long enjoyed legal and moral immunity from similar accusations in the past. Previously, they could use their power to protect themselves by either threatening to blackball a young, aspiring actor or staffer or by buying silence through payoffs and non-disclosure agreements.
Read more...

---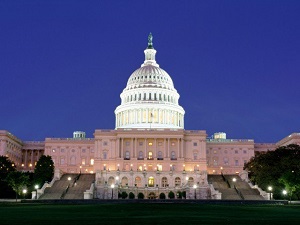 Stocks off all-time highs as House passes Trump tax bill
(16 November 2017)
US stocks rebounded today on positive corporate earnings and news of the passage of the GOP tax bill in the House. Markets had been somewhat weaker over the past two weeks on growing doubts that Trump's business-friendly tax bill could pass both houses of Congress by the end of the year. Most global markets have also moved lower since early November after rallying higher for almost a full year following the election of Donald Trump. But is the recent decline evidence that the Trump rally is running out of steam or is this just another brief pause before stocks eventually move to higher highs?
The natal horoscopes of key financial entities like stock exchanges and stock indexes can provide clues for future trends in stocks. The Dow Jones Industrial Average is the most well-known index in the world and its horoscope offers a plausible account for the pullback in November.
Read more...
---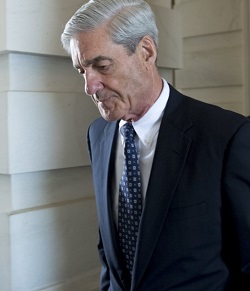 After Manafort: what's next for the Mueller investigation?
(8 November 2017)
The Mueller investigation continues to keep Washington on edge. Five months into the job, special counsel Robert Mueller has brought down his first indictments against members of the Trump campaign on the question of Russian involvement with the 2016 election. Last week, former campaign chair Paul Manafort and top aide Rick Gates were both indicted of several charges including tax evasion, money laundering and conspiracy against the United States. Notably absent was any explicit mention of possible collusion with Russia during the election, however.
In a previous post, I thought the alignment of planets in late November and early December suggested that might be a more critical time for the investigation. I wondered if Mueller's first indictments might have actually be more likely come down at that time.
Read more...
---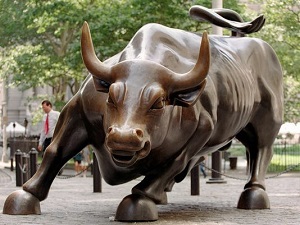 Can stocks rise indefinitely? The astrology of the bull market
(27 October 2017)
As most global markets continue to set new all-time highs, some financial analysts are trying to make the case that stocks are not overvalued and are not in bubble territory. Even if stocks suffer from a pullback or correction they argue, there are many reasons why stocks are still a good buy and should continue to rise for the forseeable future. The Federal Reserve and other central banks have essentially now included stock prices in their mandates since their loose monetary policies explicitly intend to increase the value of assets like stocks in order to increase economic activity. As long as central banks can navigate between creating excessive inflation (from interest rates being too low) and boosting sagging demand (from rates too high), the argument goes, stocks are unlikely to suffer a serious bear market as they did most recently in 2008 and in 2000.
My own predictive record has been inconsistent recently. In previous weekly updates, I had expected the US stock market to have moved lower by October.
Read more...
---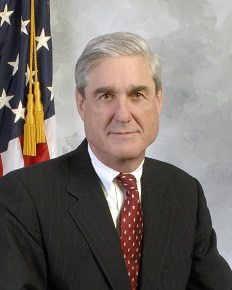 Waiting for Mueller: will his investigation damage Trump?
(12 October 2017)
How long can this go on for? As the Trump presidency enters its 9th precarious month, there seems to be no end to his unpresidential behaviour, his picking of fights with everyone who disagrees with him, and his childish and petulant fact-free tweets. Even his own Republican party is showing more signs of wavering, as Senator Corker has accused him of risking World War III with North Korea. And so America's descent into authoritarian populism continues as Trump cultivates chaos and division in order to distract attention from his own ethical shortcomings and inability to actually do the job.
Many on the Left are hoping that Special Prosecutor Robert Mueller can produce sufficient evidence against Trump to run him out of office, either through resignation or formal impeachment.
Read more...
---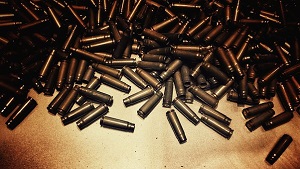 NRA on the defensive in the aftermath of Las Vegas shooting
(3 October 2017)
After the horrific mass shooting in Las Vegas that claimed the lives of 59 people and injured another 500, the inevitable question arises once again: why is America so incapable of addressing its unique gun violence problem? The short answer is that the Second Amendment's "right to bear arms" is an unassailable principle in US society which legitimizes gun ownership, seemingly without limits. The high levels of gun fatalities are rationalized as "the cost of freedom". As a non-American, I would suggest that despite its veneer of modernity, the US is very much captive to its traditions which date from more than 200 years ago. The Constitution is regarded with a near-religious reverence which makes changes to it extremely difficult.
But this constitutional right has also been buttressed by active advocacy by gun owners. The culture of unrestricted gun ownership has been fervently supported and lobbied for by the National Rifle Association (NRA).
Read more...
---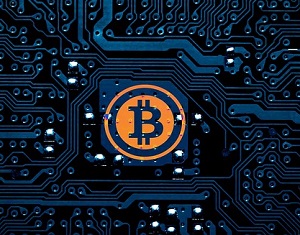 Bitcoin retreats from record highs
(21 September 2017)
The Bitcoin roller coaster took another wild turn this week as the cryptocurrency gained more than 10% and moved back to $4000 USD. It's been a volatile year for Bitcoin which has skyrocketed from in value from less than $1000 in February to a high of $5000 on 1st September. While it is designed to replace government-issued fiat currencies, it's current claim to fame is as a vehicle for speculation.
Is Bitcoin a tulip-like bubble waiting to burst, or the wave of the future that can only climb higher in value, or something in between? After the Chinese government shut down its bitcoin exchange, there are more questions about its viability as other governments could also move to prevent competition from this unregulated upstart cryptocurrency.
Read more...
---
---