US Stocks fall as fiscal cliff talks stall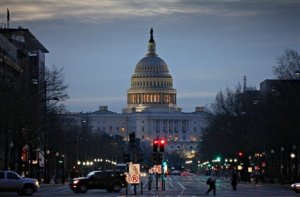 (30 December 2012)
Stocks moved lower in the US last week as anxiety increased over the possibility that the fiscal cliff would not be averted. The Dow lost more than 2% and closed at 12,938. Indian stocks proved more resilient as the Sensex actually posted a winning week closing up 1% at 19,444. The negative outcome in the US was in keeping with expectations as the late week Mercury-Rahu and Mars-Neptune aspects coincided quite closely with declines.
All eyes are on Washington this weekend about whether some kind of deal can be hammered out. While some kind of deal would be positive for the markets, if it is a lesser agreement that leaves most of the tough spending and tax issues untouched, then markets may be less forgiving. Credit rating agencies would also take a dim view of any deal that did not address the fundamental imbalance between spending and revenue.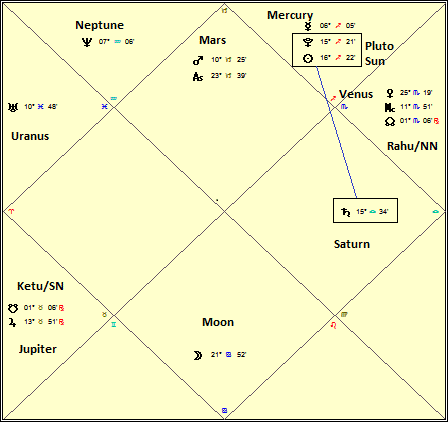 Transits for Monday 31 December 9.30 a.m. New York
The planets this week would appear to favour the more pessimistic view. Monday's conjunction of Sun-Pluto (government, power) occurs in a near exact 3rd house sextile aspect with Saturn (delays, distortion) and may not be conducive to a significant agreement. These planets would seem to increase the probability of some kind of disappointment or delay in the talks. That would likely be negative in terms of stocks and commodities and favourable for bonds and the Dollar. There is more potential trouble later in the week as Mercury comes under the influence of Saturn while Venus conjoins Rahu on Friday. While the entry of Venus into sidereal Sagittarius is usually favourable, this instance may not follow that pattern since the Rahu influence can be unpredictable. Venus will also form a minor aspect with Saturn on the same day. The Mars-Jupiter aspect may add some energy to the proceedings and increase the magnitude of any move. Overall, these planets would seem to tilt towards a more bearish outcome this week.

Happy New Year and best wishes for 2013!
---

These forecasts are posted every weekend, usually by Sunday 1200 GMT.

Please note that this is a much abbreviated free version of my
investor newsletter which can be subscribed to here.