Stocks rebounding on vaccine hopes as Venus turns retrograde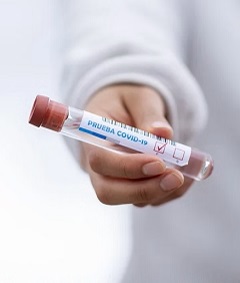 (19 May 2020)
Financial markets remain generally steady this week as investors are focusing their hopes on the future, both in terms of the economy and a vaccine. US economic data is as bleak as ever with some GDP projections pointing to an unprecedented 35% decline in Q2. This kind of slowdown would put 2020 on par with the Great Depression of the 1930s. But with the Fed pouring trillions of dollars into the system, the S&P 500 has managed to climb back to that significant 61.8% retracement level, just below 3000 and the 200-day moving average. Markets in Europe and Asia continue to lag as capital flows disproportionately into US stocks as a safe haven in these uncertain times. India has been particularly weak as lockdowns have been extended beyond their original expiry date.
They say Rule #1 in the stock market is "don't fight the Fed". If the Fed is intent on propping up a overleveraged or failing financial system, it is usually futile to resist it efforts. The thinking goes that if Jay Powell is actively cutting interest rates, buying up bonds and other assets, and providing an unlimited supply of funds at the overnight repo window, the market will eventually go up. In that sense, no matter how bad the economic fundamentals get (mass unemployment, recession, bankruptcy), liquidity is more important for determining stock prices -- at least in the short term. And since the March 23 low, it has been hard to argue with this logic. Stocks have rebounded energetically since March's waterfall decline.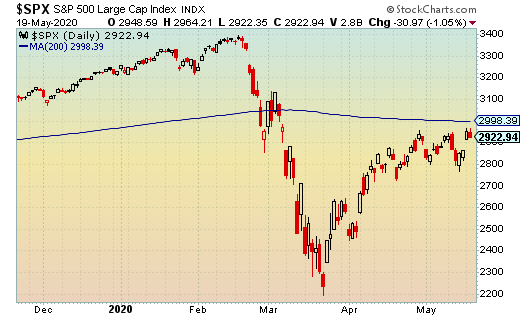 So if the economy is reopening as Covid-19 comes under greater control, then surely it is now full steam ahead? Well, maybe not. The economic damage done by the global lockdowns cannot be erased overnight as consumer demand has suffered a huge blow as millions of jobs may be lost for years. And doubts also remain as the astrological outlook is uncertain. Specifically, Venus turned retrograde last week on May 13.
Venus, the planet of luxury, value, love and beauty, began its once every two year retrograde cycle last Wednesday. According to traditional astrological theory, the Venus retrograde cycle is a time when asset values come under increased scrutiny and can be subject to reassessment. This can coincide with a period of reflection about the value of money and assets such as stocks. The Venus retrograde cycle lasts for about 40 days and will remain in place until June 25. Venus Rx is something of a wild card for financial markets as previous retrograde cycles have often corresponded with trend reversals and pullbacks.
| | | | |
| --- | --- | --- | --- |
| Year | Venus Rx start | Venus Rx stop | % change |
| 2020 | May 13 | June 25 | ??? |
| 2018 | October 5 | Nov 16 | -6% |
| 2017 | March 3 | April 15 | -2% |
| 2015 | July 24 | Sep 6 | -7% |
| 2013 | Dec 21 | Feb 1 | -1% |
| 2012 | May 15 | June 27 | +1% |
| 2010 | Oct 7 | Nov 19 | +2% |
| 2009 | March 6 | April 18 | +32% |
As the table shows, the last four Venus retrograde periods have all coincided with market declines. The prior Venus Rx period occurred between 5 October and 16 November 2018 and marked the start of a major correction in global markets that lasted until Christmas 2018. While other Venus retrograde cycles produced declines of varying sizes, the clearly negative association is significant.
On the other hand, markets can sometimes actually rise during Venus's backwards movement through the sky. This occurred in October 2010 and most famously in early March 2009 just days before the critical 666 low in the S&P 500. But on both those occasions at least, the Venus retrograde cycle marked a
change
in the prevailing trend from down to up. In that sense, as Venus changed its apparent direction, the market trend similarly changed.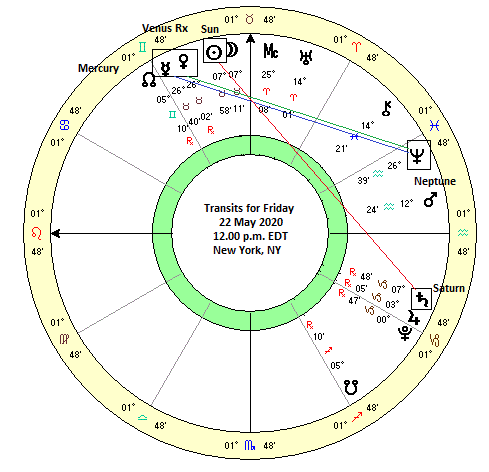 In the current period, stocks have generally been rising so even the prospect of a "change in trend" effect suggests that some kind of downside is more likely than not in the days and weeks ahead. Most technical analysis would suggest that stocks are due for a pullback anyway as more bear market rallies meet resistance near the 200-day moving average. We are getting very close to that level now as the 200 DMA sits at 2998, which is just 2% higher than Tuesday's close. So even if US stocks pushed a bit higher in the coming days, the Venus retrograde period is likely to act as a drag on sentiment as asset values get a sober second look into late June. I would therefore expect stocks to be lower by the end of the Venus retrograde cycle on June 25.
As far as the rest of this week goes, there is the likelihood of some downside tomorrow (Wednesday) as Mercury aligns with Saturn. The rest of the week looks mixed as the Sun-Saturn alignment on Thursday looks less iffy. However, the late week Mercury-Venus conjunction will align with Neptune on Friday and should coincide with some upside.
For more details,