Stocks rally as world moves towards re-opening after lockdowns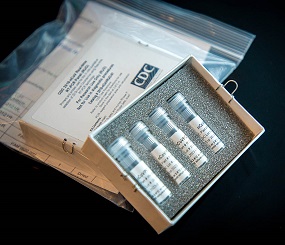 (27 April 2020)
So maybe we are finally turning a corner with this virus. More countries around the world are moving towards reopening next week as new infections have declined in some European countries and appear to be plateauing in India and the US. While the UK is still in lockdown, Germany started to reopen last week as its containment efforts have proven to be particularly successful against COVID-19. India has already started to loosen its lockdown in some outlying provinces, and will phase-in further reopening next week.
Infections are one thing, but the economy is another thing altogether. US unemployment is now estimated to be above 20% with a projected second quarter GDP decline of up to 30%. Other countries face similar crippling effects of the shutdown. While the re-opening could put a floor under these data, several sectors are not expected to return to normal anytime soon and could be drag on growth for the rest of the year.
As defined by two consecutive quarters of negative growth, recession in 2020 seems inevitable now. As it happens, 2020 was bound to be a difficult year as it featured an unusually long alignment of two bearish planets, Saturn and Ketu (the South Lunar Node). As I have noted in a previous post, Saturn and Ketu are due to form no less than three exact 30-degree alignments throughout 2020. The first occurs here in April, with subsequent exact alignments taking place in July and September. And it should be noted that although not exact, the Saturn and Ketu will still be within fairly close range until November.
To be sure, these Saturn-Ketu alignments are not perfectly correlated with recessions and stock market declines. But recent history suggests that they are often implicated in periods of financial stress. The last Saturn-Ketu alignment occurred in October 2018 when stocks fell 20% after the Federal Reserve unexpectedly tightened the money supply. The previous Saturn-Ketu alignment occurred in October 2008 in the depths of the global financial crisis. On the other hand, previous alignments in 1984/6 and 1996/7 did not coincide with any dramatic developments. But since this is the year of the coronavirus pandemic, the risk is higher that we could witness further turbulence in financial markets.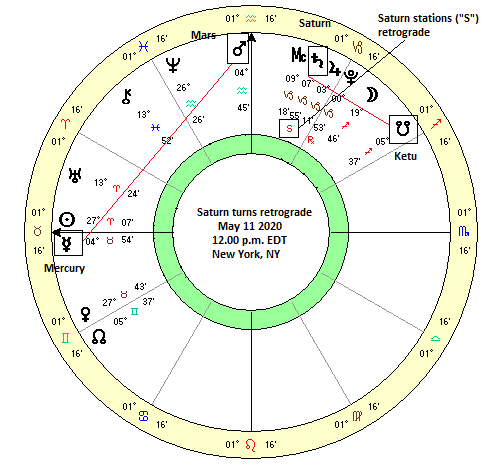 While this week looks somewhat mixed, the month of May is likely to bring some downside to most global markets as Saturn stations retrograde while still in that nasty alignment with Ketu. Although not quite exact in their alignment, the Saturn retrograde station deserves our close attention. Whenever malefic planets like Saturn station retrograde, i.e. reverse their apparent direction from forwards to backwards as seen from the Earth, sentiment tends to become cautious and pessimistic. This approximate time window around the station is therefore correlated with declines in stock markets. Saturn is due to station retrograde on May 10/11 while still in close 30-degree alignment with Ketu. Moreover, Mars and Mercury are both due to align with Saturn in that mid-May period and thus the downside risk to the markets greatly increases around that time.
Weekly Market Forecast


This week lacks clarity. Tomorrow (Tuesday) leans bearish as Mercury aligns with Ketu and Saturn and this also aligns with the Ascendant (8 Aries) in the NASDAQ chart. Some downside is therefore likely on Tuesday at least. But the rest of the week looks less negative as Thursday's Mercury-Uranus alignment looks more positive. While we should be more cautious here generally given the ongoing Saturn-Ketu alignment, I would be surprised if we got any dramatic moves this week.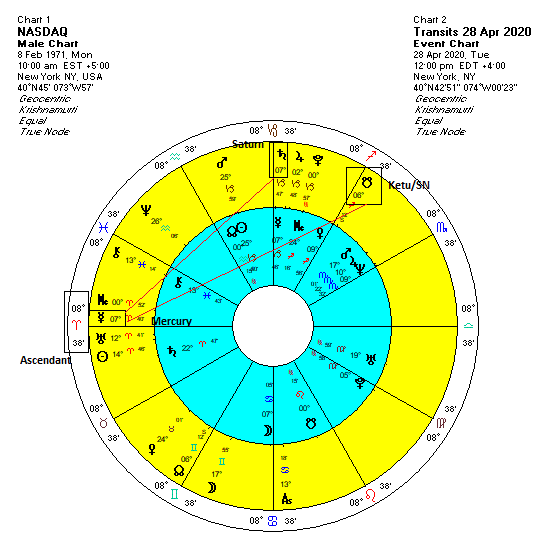 For more details,