Fed signals possible rate hikes amid higher inflation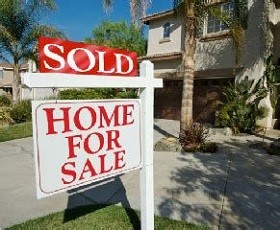 (17 June 2021)
So it turns out that inflation may be a problem after all. After Wednesday's FOMC meeting, Fed Chair Jerome Powell admitted that inflation is likely to run hotter than expected this year. No kidding. US home prices have increased an average of 15% since last year, with comparable rises in many countries around the world.
While he insisted that it is likely to be transitory and will soon return to the 2% target, the Fed nonetheless moved up its timeline for two rate hikes in 2023. Markets reacted negatively to this more hawkish stance as stocks and commodities fell while the US dollar rallied strongly.
Stocks have generally slipped lower this week following Monday's Saturn-Uranus square aspect. As with most aspects involving the the planet Saturn, this bearish pairing often coincides with periods of pessimism. Saturn-Uranus hard aspects happen only infrequently with the squares occurring about once every 20 years. Previously square aspects marked both interim and major market tops in 1977 and 2000, respectively.
Given their intertwining retrograde cycles, Saturn and Uranus form three exact square aspects over a one-year period. As I have noted previously, the first Saturn-Uranus in this series occurred in February-March and coincided exactly with the start of a 5% pullback. After this second June square, a third is due in December 2021.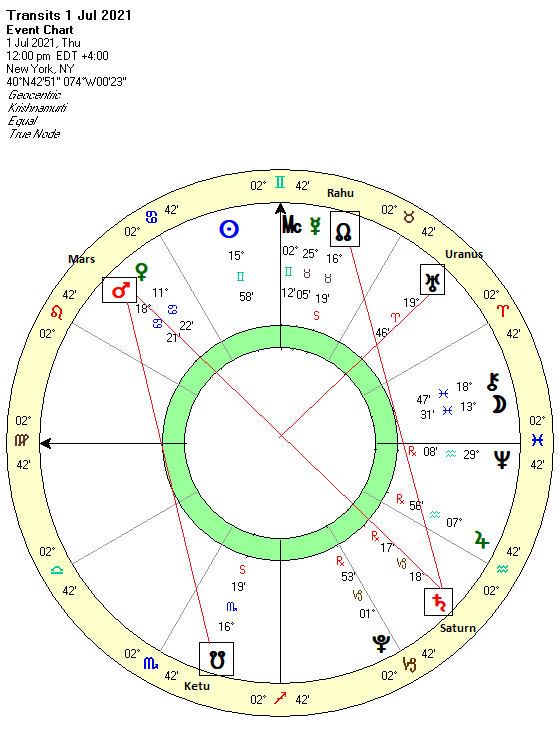 The fact that there are three Saturn-Uranus squares this year suggests that a major market top is now more likely in 2021. That means we could see the beginning of bear market this year which then extends into 2022. In the short term, markets may remain more vulnerable to declines in the coming weeks. Due to their low velocities, the Saturn-Uranus square may require a third triggering planet to more fully release its bearish payload.
That time may well be fast approaching as Mars will oppose Saturn and square Uranus on July 1. While there is still a chance that this second Saturn-Uranus square may not deliver any fireworks, the inclusion of Mars into the mix should give investors an additional reason for caution.
For more details,